Presentation of the coming-out-initiative "We exist" was held in Kyiv
Оn May 18 UPO "Gay Alliance Ukraine" together with All-Ukrainian non-governmental civic human rights initiative Coalition for Combating Discrimination in Ukraine (CCD) and Information Center for Human Rights presented the coming-out-initiative "We exist".
During the presentation of the campaign "We exist" three representatives of the LGBT-community made their speeches telling journalists about their experience of coming-out: Kostiantyn Hnatenko (a famous poet, TV host and showman, gay), Friedrich Chernyshev (transgender men, gay) and Maria Makarova (bisexual).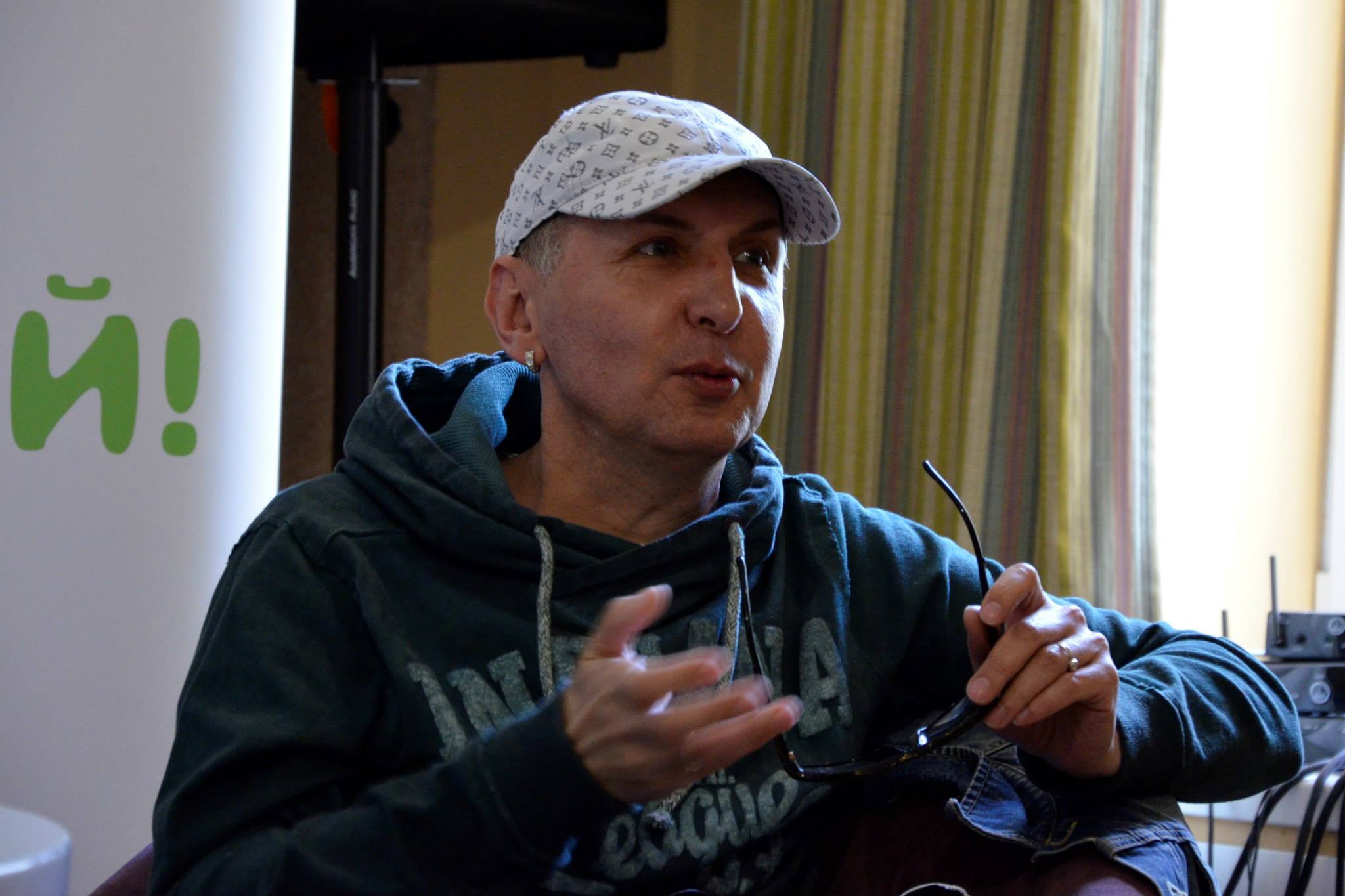 Kostiantyn Hnatenko: "I created my own world and live in harmony in it. I surrounded by people who accept me that is why I do not have to pretend. Mostly I am focused not on my sexual orientation, but rather on my creativity. At the same time, today it is much more complicated to open up to people. It is clear that if any politician or minister will open up, he immediately loses his position and gets on Marginesy. I have told and will continue telling: we are vey homophobic country and it is the right decision not giving us visa free regime".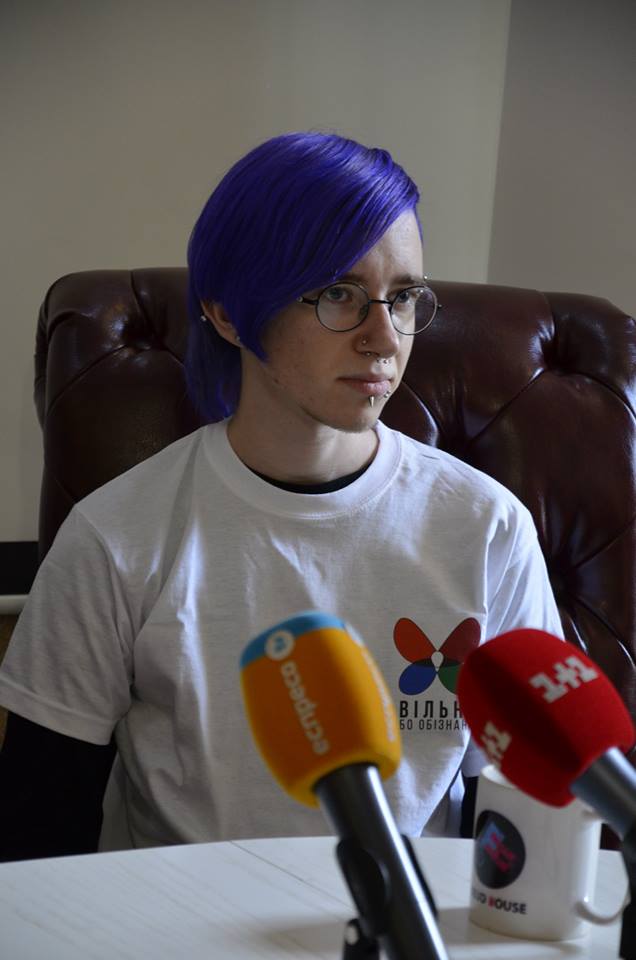 Friedrich Chernyshev: "My biggest coming out was when I decided to give birth to a child. It's a girl, her name is Eva-Eleonora, and she is 7 months old now. We are ready to explain all the teachers and educators that we have a family like that and that our daughter has more than one father. I think we can handle it."

Maria Makarova: "I had no major problems with coming out. Perhaps I got very lucky with my parents, they took the news very calm. When I said: "Mom, please meet my girlfriend", my mother only replied: "Your girlfriend is very pretty". To open up is normal. It's just for some people it is more difficult to do and for some – easier. I believe it is important to do, first of all, to be honest with yourself ".
The participants of the presentation discussed the most urgent problems for LGBT-community – relationships with parents and close ones, radicalization of society, discrimination at the legislative and household levels.
According to a facilitator of the meeting Valentyna Samus, as for today the level of homophobia and transphobia in Ukraine is very high. Besides, very few people from the LGBT community are ready to defend their rights in the courts – especially because in this case they must be completely open. And far from all people are ready for that.
"At the moment we have 15 stories of coming out. This is not many. A lot of people are afraid to write their stories to us since the key condition of the campaign is to say your name and send an actual photo", – noted Valentyna Samus.
Автор: Gay Alliance Ukraine