The training for a friendly organization took place in Queer Home Kyiv
On December 19 Queer Home Kyiv in cooperation with Insha Osvita (Different Education) organization held inner time-management training for AIESEC team in Ukraine.
Life as a Project game training that lasted 8 hours gave participants a chance to learn how to manage their time, meet deadlines and work in team. The purpose of this game is to execute a project together with other participants. It seems easy on the face of it. However it is not that easy to find free time for the project activity, keeping in mind work and household of the characters and to agree upon sharing project workload. Besides, events beyond the control happen on all the way towards the goal – someone may twist their ankle, someone may go away on business. Real slice of life.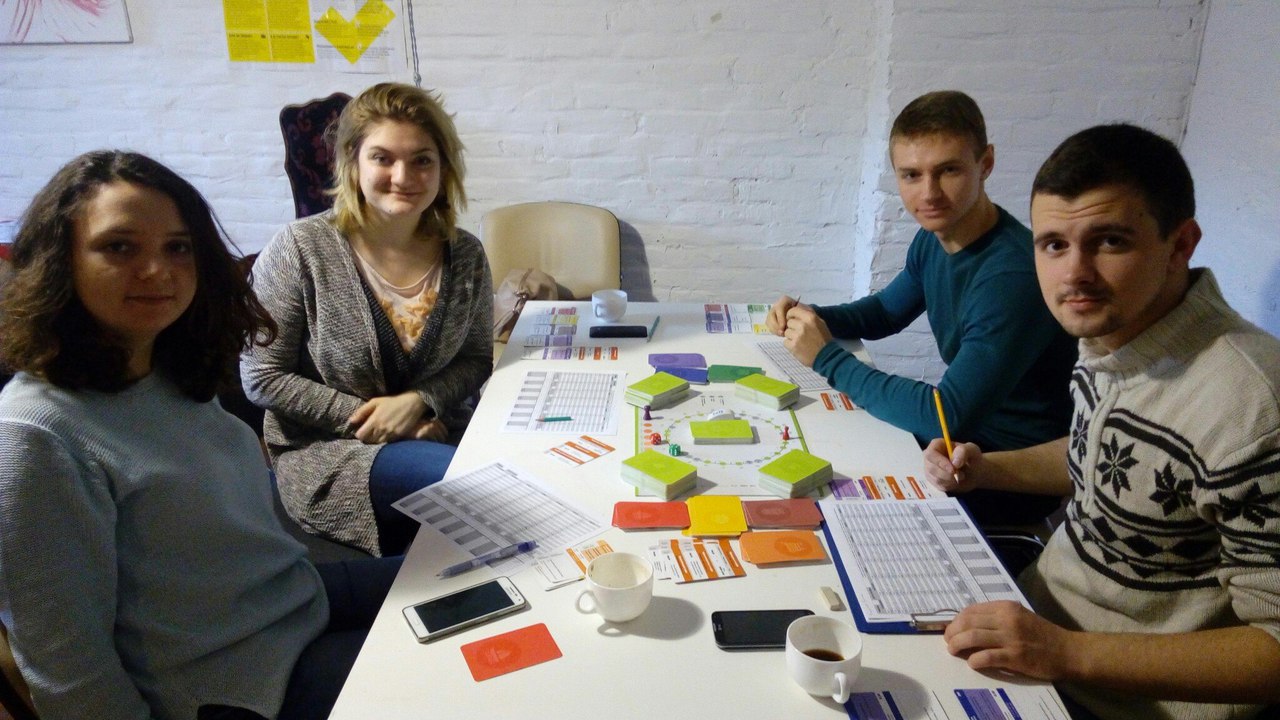 "8 hours of intensive brainstorming and making difficult decisions went quickly as they were spent in incredibly friendly place," said the participants of the training. They also liked the program of community centre events, especially English speaking club and cinema club dedicated to human rights, created together with Docudays UA.
Learning more about volunteer activity in Queer Home, AIESEC team decided to make presentation of their organization's work and find opportunities for cooperation together with the volunteers. AIESEC is the platform for youth that lets people unveil leadership potential and develop it. What is important, AIESEC is a friendly organization that has the same views on equality of rights and non-discrimination as we have. "AIESEC doesn't discriminate on the grounds of ethnicity, gender, sexual orientation, religion, national or social background," is one of the main rules of the organization. AIESEC will be presented in Queer Home Kyiv on January 23.
Автор: Gay Alliance Ukraine