Our Families photo exhibition is held in Queer Home Zaporizhia
Our Families travelling photo exhibition visited Queer Home Zaporizhia, as the website of Gender Z Zaporizhia regional charitable foundation informed. The exhibition is dedicated to the relationships of LGBT Ukrainians with their nearest and dearest.
Read also: Gay Alliance Ukraine and Gender Z charitable foundation opened new Queer Home in Zaporizhia (ru)
The main characters of these pictures are members of NGO Tergo that is founded by the parents of LGBT children and their friends. Each photo goes with a comment that allows to learn more about life of people depicted. "When me and my partner are able to register our relationship, mom and Nastia will definitely be at our wedding. We also plan to have children," is the legend of one of the photos.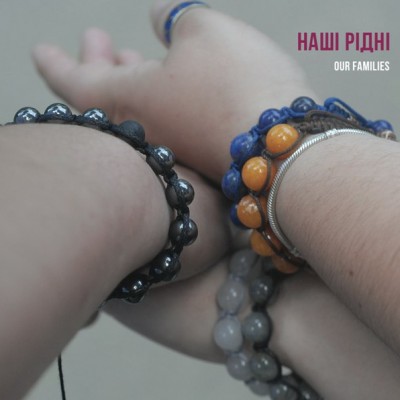 "We are parents and relatives, friend of gays and lesbians, bisexual and transgender people. We represent the community wishing to support those who have different sexual orientation or gender identity. Only due to respecting each other and observing human right for self-identity we can live up to our fullest potential, separately or all together," Olena, representative of Tergo parent initiative commented on the photo exhibition.
The exhibition was presented in the Netherlands before, on the meetings of Ukrainian LGBT activists with the Dutch in the eve of Ukraine-EU Association referendum. Besides, this exhibition was presented in Queer Home Kharkiv in February. It was available in Queer Home Zaporizhia till April 19.
Автор: Gay Alliance Ukraine