Queer Home Zaporizhia: May holidays with handmade presents
On April 19 the workshop on decoupage took place in Queer Home Zaporizhia. The participants of the events learnt to use new decoration technique under the guidance of expert Halyna Azarova, representing Zaporizhia regional office of All-Ukrainian Network of People Living with HIV/AIDS.
Decoupage is the technique of decorating different objects with drawings, pictures or ornament. This time on the workshop people learnt to decorate the bottles. As the event was associated with the approaching holidays, May 1st and Easter, the participants (full-aged) were offered to decorate wine bottles or any other transparent bottles of their choice. No one left empty-handed as everyone made some creative things that can be used as a gift or left as a souvenir.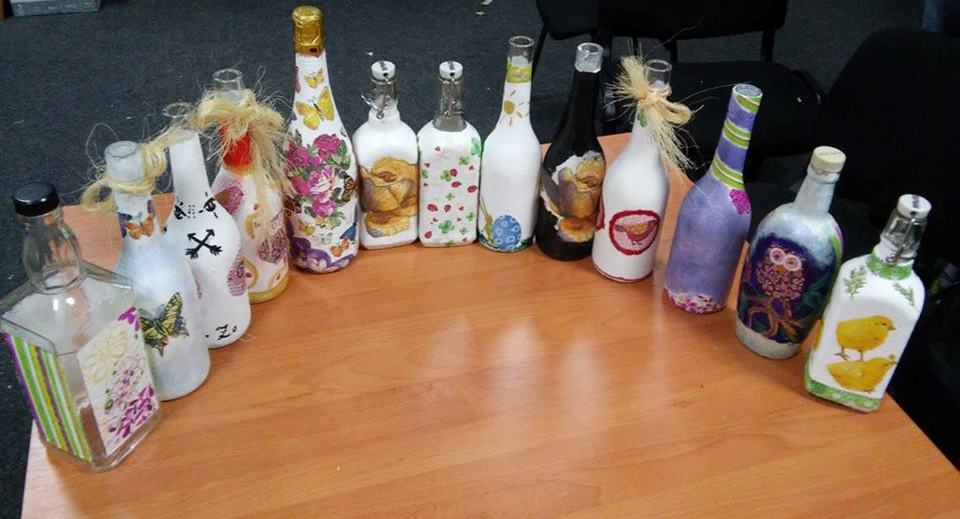 "It's a new experience for me – making workshop for so many people at the same time. I really enjoyed working with them. I look forward to the next meeting," Halyna said after the event.
"This is not the first handmade group in Queer Home Zaporizhia, volunteers organize such events twice a month for almost a year. It's not only a chance for everyone wanting to do something useful or to learn something new, it's also a great platform for communication and finding new friends," said Queer Home Zaporizhia coordinator Oleksandr.
Автор: Gay Alliance Ukraine