Representatives of UPO "Gay Alliance Ukraine" took part in the annual march – AIDS Walk New York
Together with a friendly organization RUSA LGBT, based in New York and uniting Russian speaking LGBT Americans, the representatives of UPO "Gay Alliance Ukraine" took part in the annual march – AIDS Walk New York.
The march is being conducted on the 18th of May on the International AIDS Memorial Day. It is a charity event with its key goal to raise funds required to ensure qualitative HIV-related services. The march gathers about 40 thousand people who cover the distance of 10 kilometers.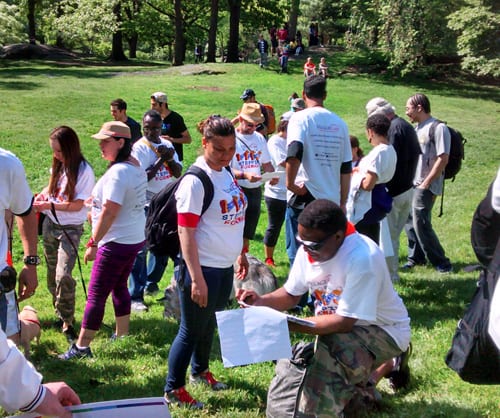 To join the march, potential participants have to register their own team. Each such team on the eve of the march carries out the fundraising activities with all the means available (raises funds). That includes social networks, website of the march and friends involvement. It is a kind of competition among the teams – who will collect more.
Top-20 by the number of collected funds is called Gold Teams. As a reward for the efforts made they receive a number of privileges – special gathering spots on the march day, an opportunity of the professional photoshoot etc. All of this – a nice bonus, but the major achievement is that in such way each year they manage to collect up to $ 5 million, which are transferred to HIV-service organizations.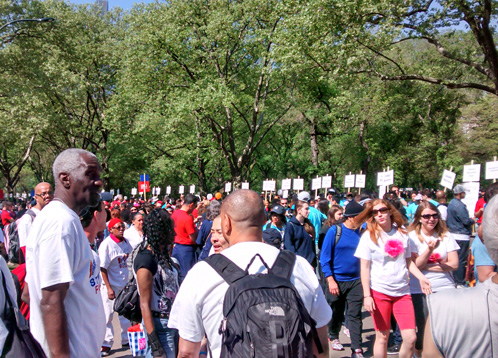 Most different people come to join the march – from office workers to travesty divas (drag queens). In addition, AIDS Walk is a great opportunity for business, demonstrating its social responsibility. Large and small teams representing various companies participate in the event. In their turn, management of the companies promises to double the amount collected by their teams during the preliminary fundraising.
This year 18 people represented the organization of Russian-speaking LGBT community in New York RUSA LGBT on the march. Plus guests from Ukraine. The team managed to fundraise about 600 US dollars. We congratulate our partners and wish them to multiply this sum in several times the next year.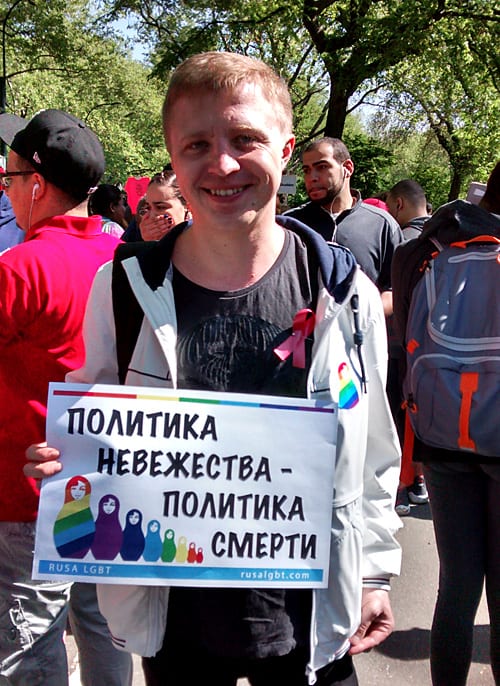 Inscription on a poster in GAU CEO Taras Karasiichuk's hands says: "The policy of ignorance is the policy of death".
Press service of UPO "Gay Alliance Ukraine"
Автор: Gay Alliance Ukraine