Art-activists: LGBT must fight for their rights
Art activism group launched I Can Internet-action in Queer Home Zaporizhia. They offer to join the fight for improving observance of LGBT rights.
Art activists believe that not all members of LGBT community understand that it is necessary to fight for their rights and change situation in the society and urge them to participate not only in entertaining events but also to pull their fair weight in mobilization and evolution of LGBT community. The participants of the action posted their photos with rainbow cookie banner and hashtags #я_можу, #я_могу (#i_can in Ukrainian and Russian) and #печенькожорство (#cookieeating).
"With this flash-mob we want to show the customers of material benefits such as cookies, coffee, teas, entertaining events that we can be responsible and active members of the community needingd their rights and finding it important. We are ready not only to consume but also to do something important for us, our friends and close ones," told Yan Gubskyi, the initiator.
Read also: Queer Home Odesa activists took part in monstration "against same-sex carriages"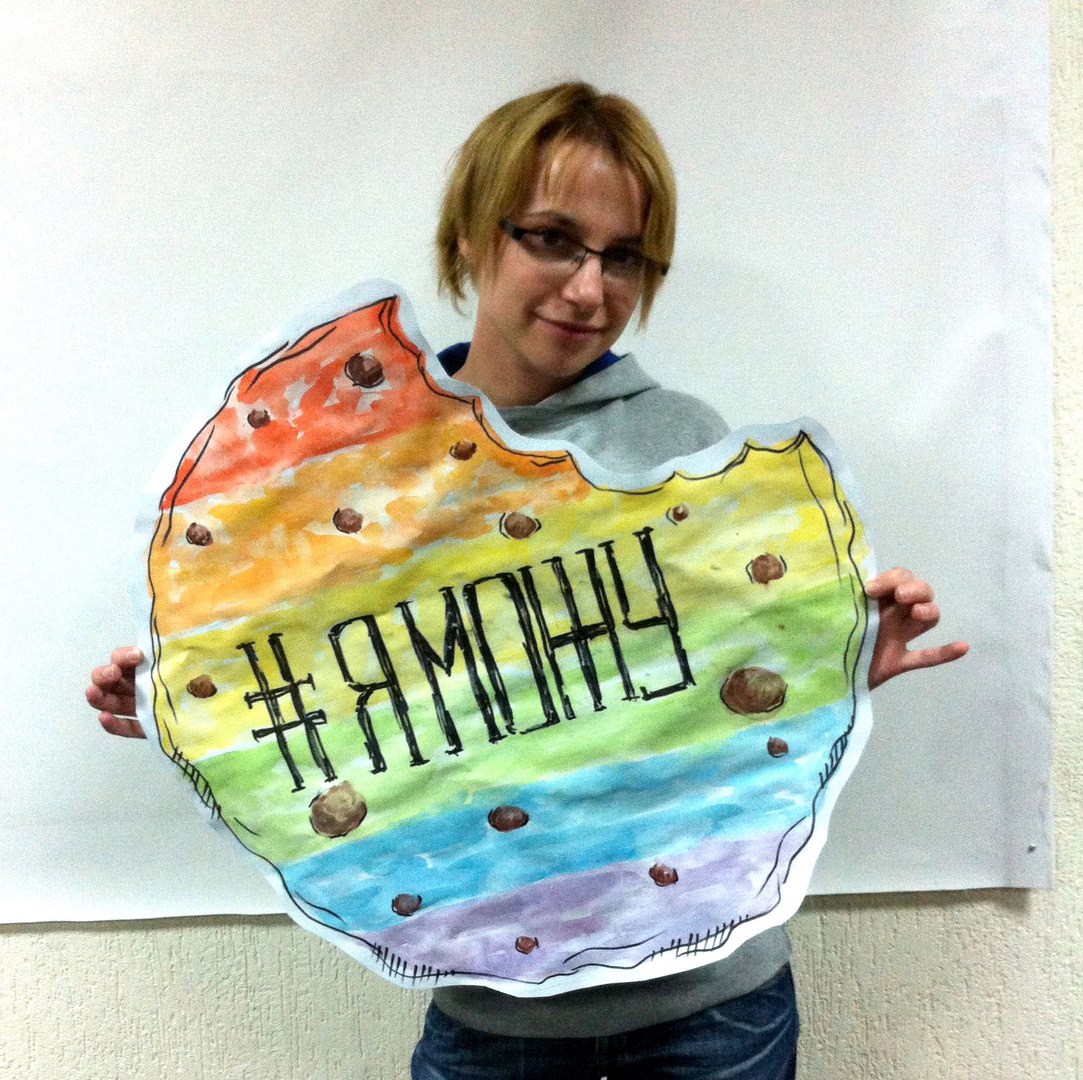 Art activists group appeared in the result of art group expanding because some of its members decided to change improvement of their artistic skills to art-projects planning and applying their abilities in frames of fight for improvement of the situation with LGBT rights.
In these days art activism is often used as a form of protest. For example, last October monstration took place in Odesa – nonpolitical demonstration with the mottos that seemed absurd at first glance ("How can I explain winter to my children?", "Winter dictatorship won't work", "Allow winter to come once and it will stay for the whole year"). Activists were out protesting against totally natural phenomenon of winter in a similar way others often protest "against sexual orientation."
Автор: Gay Alliance Ukraine