Ukrainian children will be shown a movie about tolerance
The inscription on the picture says: "Dnipropetrovsk Zhytomyr Zaporizhia Kyiv Kramotorsk Kryvi Rih Lviv Mariupol Mykolaiv Odesa Sloviansk Kharkiv Kherson"
In Ukraine will be held a festival of short cinema for children and adolescents entitled "Unity and Tolerance". The event will start on September 16 in Kyiv and then will also take place in 12 Ukrainian cities.
The framework of the festival includes free screenings of films from around the world highlighting the importance of diversity, respect for different customs and traditions, tolerance towards people with a different world outlook and recognition of alternative points of view.
The festival will bring together three programs of short films for different age groups: for 5-8, 9-13 and 14-18 years old children. After each film show the young viewers will be able to take part in discussions about what the tolerance is and how to reach it. Topics of the short films concern various manifestations of tolerance – from relationships with the peers in the classroom to the acceptance of refugees.
The youngest guests of the festival will be offered six short films about the attitudes toward those who differ from us. Characters in the film have to choose between easy decisions and courage to be themselves. An old hut, which is still a child at heart, checkered zebras, migratory birds and funny kind monsters on the screen will tell children their stories.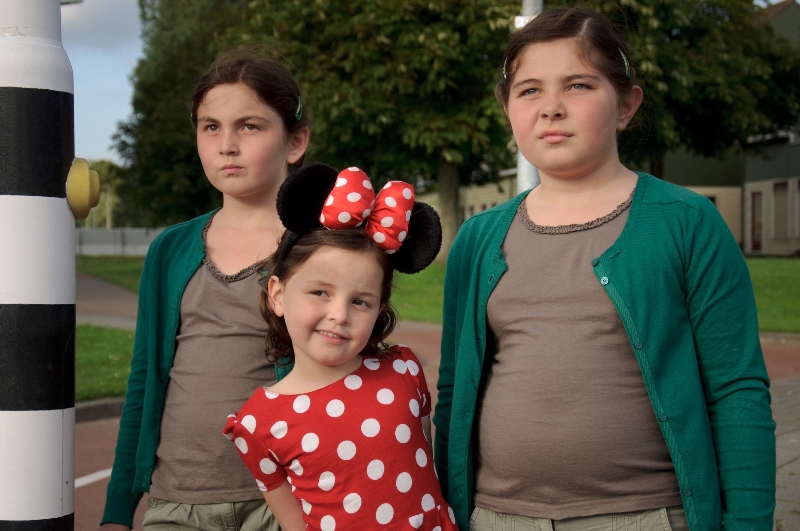 Older viewers will be able to watch movies on solving problems in the classroom, on the traditions of Venetian gondoliers and household tricks of African natives. And also about the children, who unwittingly enter the conflicts of adults. One of the films of the programme – "Chocolate wars" – was nominated to the Golden Bear Award and the Berlin International Film Festival as the best short film video work.
Participants of the teenager program will be show seven animated and feature films about the search for mutual understanding. Roughly cut cake becomes the cause of this madness, a piece of tissue is able to change the fate of a young girl, while an attempt to hide the small deception leads to a flurry of unintended consequences.
To register for movie shows you can here by the link HERE.
The festival "Unity and Tolerance" is organized by Arthouse Traffic, Goethe Institut in Ukraine and Interfilm Berlin under the support of the German Federal Minister for Foreign Affairs and festival KUKI & TeenScreen.
Автор: Kolya Camouflage