Gay-porn studio was discovered in Dnipropetrovsk
Officers of the Department for Human Trafficking Crimes Control of National Police in Dnipropetrovsk region discovered a gay porn studio. The young man who organized it forced men to participate in shooting as National Police in Dnipropetrovsk region press service claims.
It was discovered in the course of investigative operations that the criminal put online gay-oriented porn production. According to the police information, the porn studio has been working since January 2015 till recent time.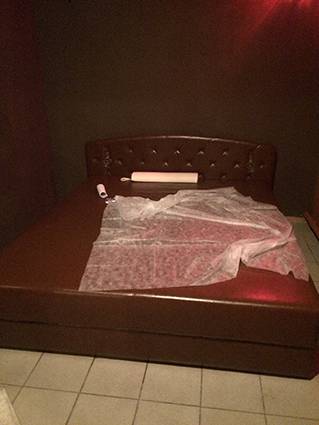 The organizer of X-rated films studio searched for young men on dating websites for sexual intimacy and afterwards made them act for porn movies, as the Department claimed. Young men of 16-25 years old were his victims.
Some things and computer equipment of evidentiary value were taken from the suspect during the search.
Read also: Men suspected in a series of robberies of gays are wanted by police
The porn studio owner will be informed of being suspected of committing criminal offences according to Articles 301 ("Importing, production, selling and distribution of porn materials") and 302 ("Establishing or maintenance of brothels and pandering") of Ukraine's Criminal Code.
Автор: Kolya Camouflage