The contest of cartoons dedicated to human rights started
(Only for the white! – caption on the title cartoon)
The works are accepted for VII Ukrainian contest of cartoons dedicated to human rights, the main topic being discrimination and tolerance in Ukraine.
It is held to turn the society's attention to the problem of discrimination in our country and to urge it to tolerance.
All cartoons that tell some true-life stories and ridicule discrimination or intolerant attitude to people on any ground can be admitted.
Only Ukrainian cartoonists can take part in the competition with the works on paper only. The cartoons must deal with the problems of troubles with observance and implementation of human rights in the modern Ukrainian society. The cartoons dealing with the problems of other countries won't be considered.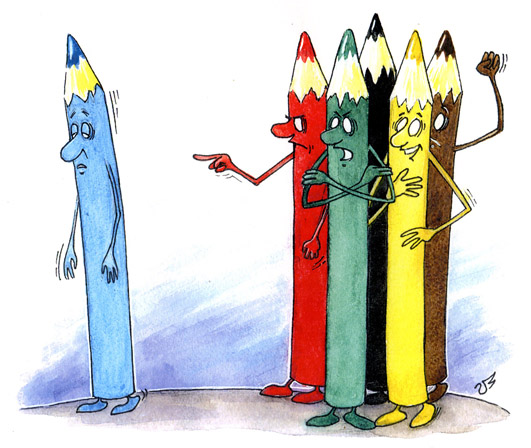 Viktor Holub
The works are admitted until March 5, 2016. The contest's prize pool is UAH 13 000. The exhibition of the best works will follow the contest.
It is launched by the Association of Cartoonists in cooperation with Ukrainian Helsinki Human Rights Union supported by International Renaissance Foundation.
Detailed information about the contest can be found on Association of Cartoonists website.
The works must be sent to: 185 p/o box, Kyiv, 03142, Ukraine.
For information please write to [email protected], or call +380 (63) 578 04 82, contact person is Konstyantyn Kazanchev.
Автор: Kolya Camouflage