Neo-Nazi charged themselves with excesses in Lviv
The representatives of Ukrainian Misanthropic Division neo-Nazi group charged themselves with the Equality Festival sabotage in Lviv on March 19 and acts of violence against LGBT.
"The range of events organized by LGBT community were sabotaged in Lviv today. Different perverts with obvious mental deviations came to Lviv. It was clear from the first sight. They wanted to shame the city with their lechery, immorality and perversions of different kinds. We decided to show them who Lemberg (German name for Lviv city – editor's note) belongs to. By joining forced of Misanthropic Division's supporters this spectacle was stopped," the statement on official public page of Misanthropic Division on VKontakte says.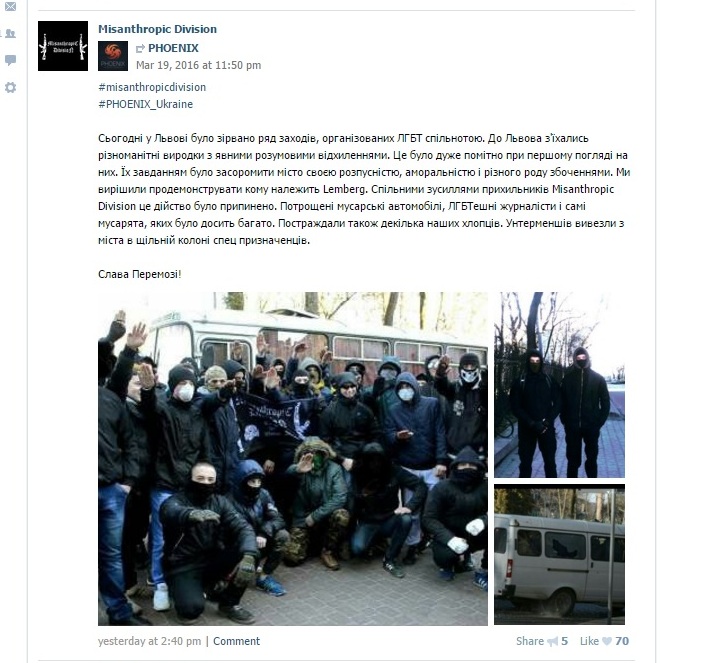 "Smashed cars of cops, LGBTish journalists and cops themselves, quite many of them. Some our guys also were injured. Subhumans were taken out of the city surrounded by lots of special ops. Glory to the Victory!" the radicals brag.
Read also: The Equality Festival in Lviv: the events in brief
Misanthropic Division is an international right radicals organization with regional communities in USA, Spain, Germany, Italy, Russia and Ukraine. Ukrainian representatives of Misanthropic Division closely cooperate with Azov and Right Sector.
Read also: "It's horrible": the response of functionaries to the events in Lviv (ru)
Let's recall that on Saturday, March 19, the Equality Festival in Lviv was sabotaged because an unknown called to the police and told of mines in the hotel where the event took place. Besides, the building got surrounded by the aggressive radicals, throwing stones and firecrackers ar the buses of the law enforcers' buses during the evacuation of the festival participants.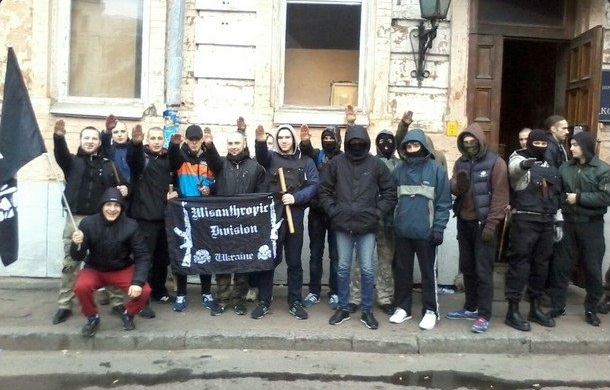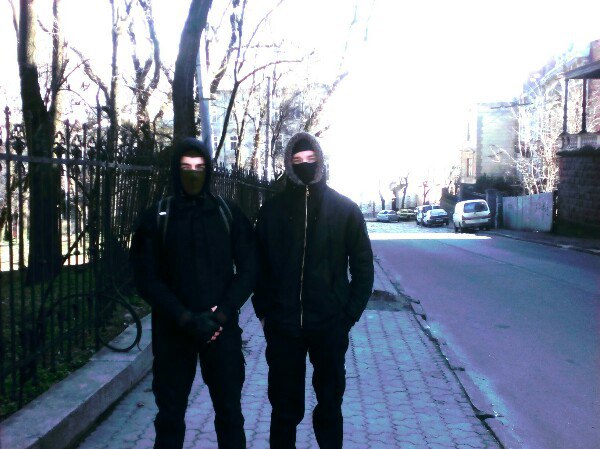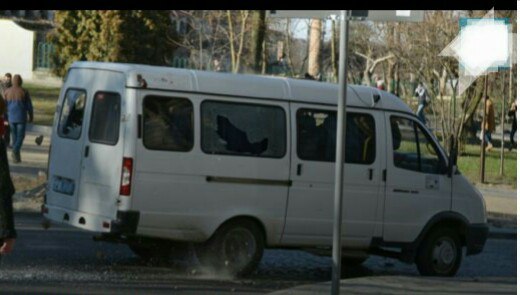 Later they went "safari" searching for the guests of the event all over the city. Afterwards some politicians told that what happened in Lviv was inacceptable but, for example, Lviv mayor Andrii Sadovyi was sure that the court was right to ban the festival and its organizers were instigators as well as those who assaulted them.
Автор: Kolya Camouflage